Service Personnel on River Cruise ships
Job description
We are searching for the service personnel to work on River Cruise ships.

Great opportunity to gain experience in the height standards International company, to discover European Capitals (Paris, Amsterdam, Vena, Budapest and others cities), to earn and save money, to find new friends!

- Galley Utility
- Utility Piccolo(housekeeping)
- Butler
- Bar/Restaurant Waiter/ -ess
- Laundry attendant
- Night Auditor
- Receptionist
- Chef de Partie/ Demi Chef de Partie
- Hairdresser
- Massage Therapist

Personal job interview 30th of November, 2016
Season lasts from the end of March, 2017 till November, 2017.
Accommodation and food provided by the employer.
Insurance and taxes will be payed by employer.
Travel expenses for journey to the place of work and back home in the end of contract will be covered by the employer.

Please forward your CV in English!
More information is available at our website.
Requirements
- knowledge of English or German
- 2 years of Experience in a similar position
- Punctuality, flexibility, loyalty, honesty, stress resistant and
motivated, high sense of cleanness and hygiene,
impeccable appearance, strong constitution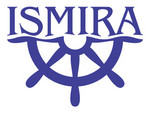 UAB "ISMIRA"
Our company offers recruitment and manning services to the foreign employers and to the biggest cruise companies in the world - leaders of the cruise vacation industry. We perform professional selection, training, and processing to provide our employers with qualified and motivated personnel. For more information, please, visit our website
www.ismira.lt