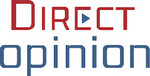 Social Media & Community Manager
Job description
We are looking for a Social Media & Community Manager to join our team. Reporting to and working with the Head of Digital Marketing, you would be responsible for growing and managing our social network communities and creating Social Media content (including paid ads). You must be ambitious in social strategies and creative in terms of content and user engagement.

Requirements
Experience/capabilities required:


+ Fluent in English

+ Good customer service skills
+ Familiarity with paid ads across various Social Media channels.
+ Excellent written and communication skills - attention to detail is a must 


+ Good skills in working with Canva.com software
+ Experience in managing social media accounts - writing and scheduling engaging posts, responding in a timely and appropriate manner to users' queries.
+ Able to use analytic softwares to track and report on performance

+ A passion for developing creative and engaging content 

+ Proactive and resourceful




//// Nice to haves


+ Bachelor in Digital Marketing or similar


+ Good skills in working with Adobe programmes
+ Facebook and Google paid ads experience

+ Experience managing Facebook & web app development projects as part of implementing social media campaigns
+ Experience planning digital content
+ French language is a bonus


Responsibilities of the role:


+ Global Digital Community Management across a range of platforms
+ Day-to-day handling of clients' queries
+ Developing specific Social Media promotion plans

+ Scheduling posts across all Social Media channels
+ Ensuring content is planned with performance results in mind
+ Visual content editing

+ Contributing to brainstorming sessions about new services/campaign opportunities
+ Measure campaign efficiency in addition to real-time monitoring
+ Reporting
 to the line manager
+ Work proactively in a team environment & be flexible to additional requests from other team members 

+ Manage your workload and meet deadlines.

You may have worked in the following capacities:
 Community Management, Sales, Content Marketing, Digital Marketing, Social Media Marketing, Junior Social Marketing Assistant.
We offer
Salary: €1100 after tax; monthly team weeks with social gatherings - sometimes abroad
 (France, UK etc.); working from whenever you like; Co-working desk
Salary
990-1100 eur/mon. net
More after the trial period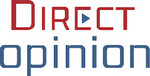 DIRECT OPINION UK LTD
We are a small but friendly marketing agency based in central London (but working from all around the world). We conduct various types of surveys, phone network & application testings, product reviews and more. Our objective is to implement market researches through conducting flash surveys.