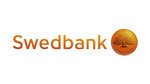 Daugiau apie įmonę »
Software Engineer (Application administrator) to Internal Channels
Job description
Who we are?
Our team works on customer data related projects and develops iBank and applications used in branches. We work in agile way, value quality, openness and creative way of thinking. After work we spend time actively: running, riding bicycle, playing volleyball. We enjoy spending time with our colleagues after working time by playing board games or going on a bicycle trips.
Who are we looking for?
Our development team is looking for a new team member to work as application administrator. Work would be related with administration of PSD2 compatible Bank API (REST services) solution. This is growing and very important part of bank. If you are energetic, have analytical mindset and are ready to work with complicated systems - join us.
We expect that you have:
basic understanding of web technologies (web services, REST, JSON,…);
basic knowledge of Unix and network infrastructure;
basic understanding of web security (HTTPS, PKI, OAuth2, SAML, …);
ready to troubleshoot and help;
good communication skills + good English skills;
willingness to learn is huge advantage.
What we offer for you?
opportunity to join a highly skilled and experienced team;
possibility to participate in international projects and go to business trips;
career opportunities and trainings;
various perks and benefits.
Since we are currently experiencing some technical difficulties with our recruiting portal, please send your application to If you still wish to apply through Easycruit (pressing the "Send application" link), please make sure that after you have sent your application there is a follow-up e-mail. If there is none, please let us know by contacting our career consultant by e-mail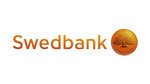 Swedbank
Group IT is a cross-border organization with 1500 IT employees spread across all home markets, located in Stockholm Umeå, Tallinn, Riga and Vilnius. Group IT is responsible for IT management in ensuring the long-term focus of IT and adaptation to the bank's business strategies. Last but not least, Group IT deliver a range of IT services to the bank, including development and maintenance.

Swedbank is the bank for the many. As an employer we favour inclusion, support workforce diversity and are leading in gender equality. We welcome all applicants regardless of gender, ethnicity, religion or other conviction, age, gender identity or expression, sexual preference, or disability. To find out more about Swedbank as an employer, visit swedbank.com/work-with-us
Information about Swedbank
1591 €
Avg. salary gross
(78% higher than LT average)
> 100 mln. €
Revenue 2015 y.
Company manager: Dovilė Grigienė