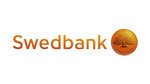 Daugiau apie įmonę »
Software Engineer (CI/CD, Java, Kotlin, DevOps)
Job description
Our international team locates in three Baltic countries. As a team we embrace challenges and are passionate about spreading the mindset of CI/CD and automation. We value growth and learning, both inside and outside of the team. We are bold in what we do and we believe in it.
Your responsibilities include:
developing and maintaining tools and environments for development teams (e.g. CI/CD, Gradle plugins, Jenkins pipelines, Docker + Kubernetes, infrastructure provisioning on vSphere).
defining and designing technical requirements.
building highly reliable solutions to improving existing applications to support existing systems.
be involved in analysis, design, development, testing and implementation of our IT systems.
What do you need to succeed?
We expect you to be a proactive and solution-oriented person. You have a constant desire to stay on top of technology, share and implement good practices. You have a degree in IT field (can be in the process of acquiring). As a person, you are team-oriented and willing to share your knowledge in and outside the team.
Your skillset also includes:
experience in Java or Kotlin programming;
knowledge about CI tools (Jenkins, Bamboo or any other);
Linux Administration and Docker skills;
good communication skills (also fluent in English);
experience with administrating databases is a plus.
Why work with us?
"We offer you an opportunity to work in an international team dedicated to make a real impact by being the driving force of CI/CD in Swedbank. In addition to responsibility and freedom, we give you possibility to grow and expand your technical and personal skills. You will have the unique chance to impact all customers in Baltic states by empowering our professional development teams."
– Recruiting manager, Siim Siemann
Want to know more?
In case of questions about the position or recruitment do not hesitate to contact: Recruiting Manager Siim Siemann or IT Recruiter Kristiin Koppel +372 ).
We may begin the selection under the application period, so we welcome your application as soon as possible. Nothing of interest for you – recommend the job to a friend or colleague!
We would be thankful, if you could also share us link to some of your public code samples.
Please note, if you are employed in Latvia, salary offered for this position ranges 2300 - 3400 EUR gross, Lithuania 2550 - 3850 EUR gross i.e. before taxes.*
In Swedbank salary offer for the final candidate is determined based on the predefined salary ranges for the position and depends on the level of competence and experience of the candidate. Salary is one part of the overall remuneration including variety of other benefits and many opportunities provided by Swedbank.
In Latvia pursuant to Section 34.5 of the Credit Institutions Law and for the purposes of legitimate interests of Swedbank, the formal employment restrictions and integrity requirements of the shortlisted candidates will be assessed.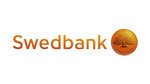 Swedbank
Digital Banking is responsible for driving digital development, transformation and innovation, in line with Swedbank's targets. The success will be based on a well-functioning model for cooperation between Digital Banking, Business and Product areas and other units in Swedbank.

Swedbank is the bank for the many. We believe in a diverse and inclusive work place, and we want all our employees to feel valuable and have the prerequisites to perform at their very best. Inspiring and learning from each other is what move us forward. Join us in our journey and find out more about us at: swedbank.com/work-with-us
information about Swedbank
2219 €
Avg. salary gross
(72% didesnis už LT vidurkį)
Distribution of employees by salary (before taxes):
25% earn up to 1224 €
25% earn 1224-1721 €
25% earn 1721-2700 €
25% earn more than 2700 €