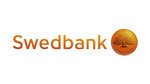 Daugiau apie įmonę »
Software Engineer - Developer in BIO Group Procurement
Job description
About the job
You will be a part of a cross functional team focused on IT solutions for BIO Group Procurement. Your main responsibility will be to develop and support IFRS16 (LIR/LAC) system, what is based on IBM Planning Analytics platform, but of course you will also work with other systems.
As a Software Engineer in this area, we expect you to have an understanding of finance processes. You have analytical mindset and have good problem-solving skills. You are able to design, develop and test technical solutions. You have a readiness to work in Agile environment. In this role you will have the following responsibilities:
Participation in the whole software life-cycle: Design, development, testing and maintenance of services delivered by the team;
Support the APO (Agile Product Owner) in managing the backlog prioritizing tasks that come from life cycle management, maintenance and regulatory compliance requirements as well as development of new features;
Have, and continue to gain, good knowledge of the business in the value stream;
Proactively suggest improvements in our systems;
Decide on how to build the solution within the architectural frames.
Readiness to be on-call for the IT services developed and maintained by the Procurement team on agreed schedule;
Solve and deploy solutions of incidents and problems;
Continuously update existing documentation for the Services;
Ensure quality awareness and care when designing, building and maintaining software;
What you need to succeed
Academic degree in software development / engineering or similar;
Proven experience in development and maintenance on UNIX / Linux platform, programming in some high-level languages e.g. Pearl, Python and coding web solutions;
It would be great if you would have experience with IBM Planning Analytics
Experience from relational databases like Oracle or SQL Server;
You are self-going and like learning new programming languages and techniques;
You are solution-orientated, structured and can deliver results both in terms of time and quality;
Have a customer-centric mindset;
You are team-oriented and have good communication skills (also excellent in English).
What you may have worked with previously
Software Developer
Potential next steps in your career after this job
Scrum Master
Agile Product Owner
Application Specialist
Why work with us
Procurement services are used across Swedbank. This area is undergoing a rapid digitalization in order to improve strategic planning, increase efficiency and control of sourcing activities, increase visibility and control of contracts and suppliers and increase process support and sourcing compliance in operational procurement. You will have a great opportunity to contribute into building this area's future processes together with a team of professional and dedicated people, who like what they do and share a positive attitude.
Please note, that if you are employed in:
Please note, if you are employed in:
Latvia, salary offered for this position ranges from 1750 to 3400 EUR gross i.e. before taxes*.
Lithuania salary offered for this position ranges from 2100 to 3850 EUR gross i.e. before taxes*
In Swedbank salary offer for the final candidate is determined based on the predefined salary ranges for the position and depends on the level of competence and experience of the candidate. Salary is one part of the overall remuneration including variety of other benefits and many opportunities provided by Swedbank.
In Latvia pursuant to Section 34.5 of the Credit Institutions Law and for the purposes of legitimate interests of Swedbank, the formal employment restrictions and integrity requirements of the shortlisted candidates will be assessed.
We may begin the selection under the application period, so we welcome your application as soon as possible.
Nothing of interest for you – recommend the job to a friend!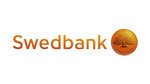 Swedbank
CFO Office is responsible to increase Swedbank's efficiency and quality and ensure coherent and easily understood financial steering. CFO Office is also responsible for ensuring adequate and credibile management information.

Swedbank is the bank for the many. We believe in a diverse and inclusive work place, and we want all our employees to feel valuable and have the prerequisites to perform at their very best. Inspiring and learning from each other is what move us forward. Join us in our journey and find out more about us at: swedbank.com/work-with-us
information about Swedbank
2217 €
Avg. salary gross
(72% didesnis už LT vidurkį)
Distribution of employees by salary (before taxes):
25% earn up to 1224 €
25% earn 1224-1676 €
25% earn 1676-2698 €
25% earn more than 2698 €