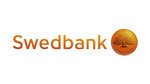 Daugiau apie įmonę »
Software Engineer to the digital Price engine on Pega platform
Job description
Some news for You
We believe you already know that Swedbank is a leading bank in its home markets of Sweden, Estonia, Latvia and Lithuania and offers a wide selection of financial services and products. We are the bank for many people, households and businesses and the workplace for many energetic and driven professionals.
What you might not know – we are the place to be for IT obsessed minds and solving complex problems! We develop and maintain the strategic and central bank systems and seek to increase business alignment.
What are we looking for?
We are looking for Software Engineers for the future digital Price Engine based on Pega platform, which will be part of a development, testing and maintenance team and who participates in different software development agile projects, transition, system integration and maintenance activities.
About the job
You will be working with the Pega Platform and be a part of one of the teams within the bank focusing on that technology. Currently we are running several projects which will strengthen the digital ability for Swedbank. You will be participating in the projects and get the opportunity to get education and trainings how to work in Pega environment. This is a unique opportunity for you to get into the creation of a new technology platform within Swedbank. You will be one of our key players for our continued growth. You will be a part of a process application projects for different parts of the business. You will be part of an agile team, taking care of both application development and maintenance and be working closely to the business partners.
You have:
A strong desire to learn a new technology platform such as Pega;
We think you have at least three years of application development working experience;
Experience in systems design and development;
Great communication skills in English;
Education: Bachelor degree.
Knowledge in the following is an advantage:
Pega Experience and/or Pega System Architect certification(s);
Experience of databases, e.g. Oracle;
Linux Experience;
SQL knowledge.
Your personality:
A strong desire to learn and continue to grow within the Pega universe;
You share competence and help others;
You are analytical and have good problem solving skills;
You are quality and service oriented;
You are a great team player and you have a structured way of working.
We offer
We offer you a chance to participate in development of a challenging & interesting area in Swedbank. Also to work with talented and committed colleagues in a sociable IT environment, lots of challenges and possibilities for proactive professional development. We are proud of great working atmosphere and a healthy microclimate. We would like to welcome you to an open, simple and caring working culture.
And talking about more tangible – health insurance, different trainings (PEGA included) and development programs, career opportunities within organization, free days to celebrate important life events or to build up with your team and other good things are waiting for you.
How does recruitment process look like?
There will be 2 steps. In the 1st meeting you'll meet Adelina as a recruiter and Magnus as a manager. This interview will be based more on your CV, personality and motivation.
For the second step we'll invite you to visit us once more for more technical discussion with our colleagues.
After that, hopefully both sides are happy with what they've heard and we'll invite you to join our team!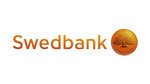 Swedbank
CFO Office is responsible to increase Swedbank's efficiency and quality and ensure coherent and easily understood financial steering. CFO Office is also responsible for ensuring adequate and credibile management information.

Swedbank is the bank for the many. As an employer we favour inclusion, support workforce diversity and are leading in gender equality. We welcome all applicants regardless of gender, ethnicity, religion or other conviction, age, gender identity or expression, sexual preference, or disability. To find out more about Swedbank as an employer, visit swedbank.com/work-with-us
Information about Swedbank
2070 €
Avg. salary gross
(2 kartus didesnis už LT vidurkį)
> 100 mln. €
Revenue 2015 y.
Distribution of employees by salary (before taxes):
25% earn up to 1124 €
25% earn 1124-1555 €
25% earn 1555-2540 €
25% earn more than 2540 €
Company manager: Dovilė Grigienė