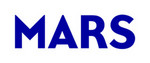 Supplier Quality Assurance OFFICER
Atranka internetu
Job description
We are looking for a person who would be responsible for covering part of the supplier portfolio of MARS Pet Nutrition Europe and be deeply embedded in Mars-supplier relationship management, ensuring compliance to Mars and legal standards.
What would be your responsibilities?
Ensure the supply of raw and packaging materials complying with Mars Quality Standards;

Provide input into the selection process for potential new raw and packaging material suppliers for Mars Petcare business and verification of alternative raw/packaging materials and suppliers;

Supplier quality assurance in line with standards and guidelines and best practices for low and medium risk suppliers, incl. technical supplier and warehouse reviews and visits, audits;

Coordinate exception and closure for assigned Sites and suppliers;

Be SQA representative and key contact for dedicated Sites, KU for relevant Systems;

Drive improvement of quality management processes and lead support relevant workstreams and projects.
Requirements
Min Bachelor's degree in engineering or food technology;

1-2 years' experience in driving continuous improvement projects with a multi-functional team;

Knowledge of risk management and quality tools;

Food technology and good agricultural practices knowledge is an advantage;

Fluent in English (written & spoken);

Passion for Systems;

Able and willing to travel in Europe.

Required set of skills:
Responsibility, organization, drive for results;

Customer focus;

Teamwork;

Planning and communication;

Problem solving.
We offer
Competitive salary and benefit package;

Great opportunity to develop and seek career in professional international team;

Be a part of dynamic supply business.
Salary
1800-2300 eur/mon. gross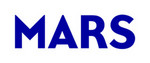 UAB "Mars Lietuva"
UAB "Mars Lietuva" - didžiausia gyvūnų augintinių maisto gamintoja Baltijos šalyse. "Mars Lietuva" yra "Mars, Incorporated", vienos didžiausių šeimos valdomų bendrovių pasaulyje, antrinė įmonė, Lietuvoje veikianti nuo 1993-iųjų metų. M&M'S®, SNICKERS®, MARS®, WHISKAS® ir PEDIGREE® - populiariausi pasaulyje bendrovės prekių ženklai. Kokybė, atsakomybė, bendradarbiavimas, efektyvumas ir nepriklausomumas yra bendrovės verslo pamatinės vertybės.