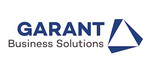 Job description
The Staff Accountant position is responsible for payroll and commissions calculations as well as month end close tasks and ad hoc projects. The Staff Accountant specializes in working with our Clients software systems in calculating employees compensation who are paid via commissions and fixed salaries. The Staff Accountant will also perform month-end closing activities.
Essential Job Functions:
Reviews and reconciles the commission and checks reports for accuracy

Checks timecards for hourly employees and calculates bonuses

Sends payroll reports to partners and branch managers for approval

Processes semi-monthly payroll (via payroll processing service)

Receives changes from HR and makes sure those are reflected in the payroll run

Reconciles payroll and makes corrections as needed

Makes sure payment to retirement savings plans (401k) is remitted timely

Answers questions via phone calls, emails and/or other forms of communication from branch representatives and/or employees

Resolves reporting and pay issues and communicates such issues, in a timely manner

Reviews year end wage and tax summary reports (W-2s)

Develops, reviews and updates payroll documentation including procedures, guidelines and other documentation for the area of responsibility

Maintains employee confidence and protects payroll operations by keeping information confidential

Performs month-end closing entries

Assists Controller with preparation of financial reports

Handles various ad-hoc projects as assigned
Requirements
Required Experience and Skills:
Bachelor's Degree or equivalent work experience in an international environment

Familiarity with accounting and corporate finance principles and procedures

Knowledge of GAAP (generally accepted accounting principles in the U.S.)

Desire to continue to grow through continuing training

Basic knowledge and understanding of payroll and compensation plans

Demonstrated experience with attention to detail, written and oral communication, multi-tasking, and working in a team atmosphere adhering to strict deadlines by working remotely

Demonstrated experience learning and applying procedures quickly

Fluent English (written and verbal)
We offer
Possibility to work from home (for management purposes, candidates from Klaipeda and Vilnius would be preferred).
Salary
1300-1700 eur/mon. net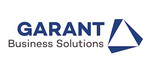 GARANT GROUP
Garant Business Solutions. Your success is our best interest! We are a group of highly skilled professionals who think outside of the box. We streamline processes and take care of all: Accounting, Financial Planning & Reporting, ERP implementation and Organizational Development with the help of AI and creative thinking.