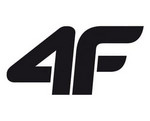 Daugiau apie įmonę »
Job description
If you are looking for challenges, love to sell, customers are important to you, you can build a committed, helpful and professional team – this job for you.
As a Store Manager you will have the opportunity to promote the well-known Polish brand on the local market.
The person hired for this position will be responsible for
implementation of the designated sales plan;

effective staff management;

professional customer service;

attention to VM of the store according to company policy;

cooperation with the head office in Poland.
Requirements
active interest in sport;

experience in managing store's sales;

personnel management skills;

knowledge of sales techniques;

dynamism and decisive action;

strong focus on target;

high interpersonal and organizational skills;

good knowledge of English;

good knowledge of MS Office.

Experience in the clothing industry will be an advantage.
We offer
opportunity for professional development

work in a young and dynamic team

discounts on our products

additionally bonus up to 250 EUR gross.

You can be part of the team that will help us to expand our business.
Salary
750-790 eur/mon. net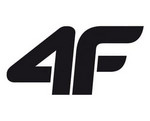 OTCF S.A.
Polish company OTCF S.A. - Owner of 4F, 4Faces, Outhorn brands - is a rapidly growing manufacturer and distributor of high quality sportswear. Our team consists of more than 1,000 talented people, who are full of sports passion. Common attributes of our employees are: an initiative, passion, cooperation and commitment. With these competencies, we can gain new heights.
If your motto is "anything is possible", if you can bring energy and commitment, join our team and play with us. Perhaps it is you who we are looking for!