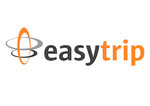 Supervisor VAT & Excise
1650-2350
€/mėn.
Neatskaičius mokesčių
Atranka internetu
About us:
The Easytrip office in Lithuania has a vacancy for a fulltime position in our VAT & Excise Team. The VAT & Excise Team handles VAT & Excise administration and claims for our customers in the road transport sector. Easytrip Services is an international B2B service company, with its core business focused on electronic payment solutions, mobility & tax consulting for companies active in the international transport market.
We offer one of the widest service portfolios to transportation/logistics companies and cover more than 30 tolled road networks (80,000 km), ferry/tunnel/train booking services (500 lines) and VAT/excise/tax recovery services (28 countries). Easytrip is present through 25 local offices in Europe, Middle East & Africa to support 16,000 customers and offers a 30 years' experience.
Core responsibilities:
The Supervisor VAT & Excise reports directly to the VAT Director in running the day-to-day activities and implementation of operational strategies.
As Supervisor, you are responsible for the following:
Lead, coach & train VAT/Excise team

Work hands-on with the team on VAT, Excise, ICP, registration, appeals, communication with foreign offices, customs, etc.;

Control and steer the output of the team on quality, deadlines, volume and adherence to procedures and legal requirements;

Act as focal point in case of challenges and technical questions, both internal and external

Supervise delivery of service to clients;

Monitor, and report on, local VAT/Excise developments;

Develop and propose improvements in technical processes.
We're looking for a passionate, proactive, open for a new challenges team player who has:
Minimum relevant 3-5 year experience;
Extensive knowledge of VAT/Excise and VAT Registration;

Experience with CRM systems;

Experience in sales oriented organizations and contact with customers;

Show proven people management skills;

Ability to analyze and develop performance management and to improve efficiency of operations;

Ability to coordinate resources in project-mode;

Ability to work under time pressure and to prioritize;

Accurate, autonomous, analytical, solution oriented;

Skilled in MS Office (Word, Excel, Outlook, PowerPoint);

Excellent verbal and written communication skills;

Lithuanian and English language skills, verbal and written;

Other European language, such as German, Latvian or Russian will be a plus (no hard requirement).
We offer you:
Easytrip is a solid company that has been around for many years and offers you the opportunity to work in a rapidly expanding international organization, in an enthusiastic team;

You will work in a modern well equipped office, located in the center of the city, surrounded by coffee shops and places to get nice food;

Working in a multicultural environment is interesting, it will help you grow both professionally and personally. Your colleagues and managers are supportive and will train you to enable you to become a strong team member yourself. :)
Atlyginimas
1650-2350 €/mėn. neatskaičius mokesčių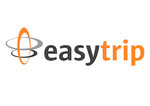 Atranka360
Šios atrankos partneris - Atranka360. Esame viena didžiausių ir moderniausių personalo atrankų kompanijų Lietuvoje.

Ieškote darbo? Darbuotojo? Profesinės krypties? Galime padėti!

Personalo paieška ir atranka;
Karjeros konsultacijos;
Profesinis orientavimas;
Psichologijos mokykla;
Testai online.

SUSISIEKIME!
Julija
Tapkite Facebook draugais:
bei gaukite naujienas apie laisvas darbo vietas LinkedIn: