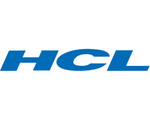 Team Leader - Operations
1933,50-2400
€/mėn.
Neatskaičius mokesčių
Vilnius
- UAB "HCL Technologies Lithuania"
Darbo pobūdis
Job Description: Responsibilities
Day to day management of the First Line Service Desk team function:
Ensure stability of IT Service Desk operations on daily basis with Service Level Agreements met and sustaining high level performance of the IT Service Desk

Manage the Service Desk daily operations and staff to provide 1st level technical support across various channels

Act as an escalation point for unresolved issues or where customer experience was dissatisfactory

Report to senior management on any issue that could significantly impact the business

Sustain highly motivated, strongly performing against agreed KPIs and qualified team of approximately 10 – 15 direct reports driving motivational and training initiatives, coaching and mentoring

Continuously identify and contribute to the increase of IT Service Desk staff motivation to create an environment that is fun to work in, where communication is open, honest and leading to high staff morale, low attrition, and low absenteeism.

Ensure that the call logging system is fit for purpose and is used effectively and efficiently by the team

Build and maintain effective relationships with internal and external stakeholders at peer and senior levels by interacting with colleagues at all levels in a peer-like manner, using both formal and informal communications channels to understand their issues, helping to identify areas and opportunities for improvement.

Lead in the development of good customer service practices:
Drive and lead operational excellence, operations improvements and efficiency initiatives.

Contribute to and deliver improvements that support the continuous improvement of processes and controls within the team, adopting ITIL best practices where possible

Maintain individual SLA and KPI performance report for each member of the Service Desk team

Collate Incident information from users regarding suggested improvements to the Service Desk Service

Competencies
Focus on excellent customer service delivery

Experienced in team performance coaching and mentoring, people management and leadership

Demonstrated stakeholder engagement and management skills

Ability to provide direction and achieve results under pressure and when faced with a challenge

Demonstrated conflict management and resolution experience as well as strong negotiation skills

Self-motivated, with strong ability to work both independently and with teams and managers as appropriate

Actively seeking to understand consumer and stakeholder requirements and expectations, and constantly bringing in necessary changes/improvements into operational model of the team and IT Service Desk

Experienced in MS Office, possessing excellent verbal and written communication skills, knowledge in ITIL

Experience in Service Desk would be an advantage

3+ years of experience in any Customer service area
Reikalavimai
Jobseeker should be local to Lithuania, and must have completed Bachelors / Masters / Equivalent degree would be considered as an advantage
Atlyginimas
1933,50-2400 €/mėn. neatskaičius mokesčių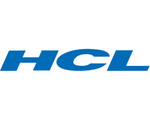 UAB "HCL Technologies Lithuania"
HCL Technologies helps global enterprises reimagine their businesses for the digital age. Through innovative technology solutions built around Digital, IoT, Cloud, Automation, Cybersecurity, Analytics, Infrastructure Management, and Engineering Services, amongst others, we solve complex business problems for our clients. We are a 'next-generation' technology firm, driven by a unique Mode 1-2-3 strategy that not only acts as our roadmap for the future but also a powerful model for any enterprise looking to thrive in this age of disruption.
informacija apie UAB "HCL Technologies Lithuania"
2117 €
Vid. atlyginimas bruto
(39% didesnis už LT vidurkį)
20-30 mln. €
Pajamos 2020 m.
Darbuotojų pasiskirstymas pagal atlyginimus (neatskaičius mokesčių):
25% uždirba iki 1271 €
25% uždirba 1271-1482 €
25% uždirba 1482-2587 €
25% uždirba nuo 2587 €