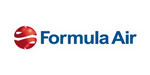 Daugiau apie įmonę »
Technical R&D Engineer
Kaunas
- UAB "Formula Air Baltic"
Job description
As a technical R&D engineer with Formula Air, you are responsible for the CPQ application control. This includes the adding/changing/deleting of components processed via CPQ, the CPQ logical decision (quotation) making rules, the maintenance of CPQ pricelists, the assignment of user authorizations in CPQ and the planning/implementation of CPQ software updates.

The Group Technical Engineer maintains the technical product information of Formula Air. This includes the technical drawings, affiches, product documentation, user manuals and information. The Group Technical Engineer defines the standards for the Formula Air Group for Technical product descriptions/data. On the subject of maintenance of the technical product range the Group Technical Engineer works closely together with Sales/Marketing.

In addition to CPQ application control and the mainenance for Formula Air's techncial product range, you will also be responsible for the required research & development to innovate our product suite.
Requirements
Academic degree in mechanical engineering.

3 years of relevant experience in a technical support and/or engineering role.

Knowledge of filtration and dust extraction technologies.

Analytical thinker with strong organizational skills.

Strong communication skills in English.
We offer
Competitive salary + secondary remuneration package.

Great responsibilities in a global organization.

Good work-life balance.

Flat organizational structure.

Casual working atmosphere.

Travels to our offices throughout Europe.

Encouragement to grow both as a person and employee.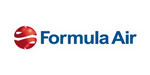 UAB "Formula Air Baltic"
Formula Air is a Dutch-based family business specialized in the production of air cleaning systems for industrial use. Our products range from ventilation to dust extraction systems which are being used in a wide range of industries throughout the world. We operate from eight different locations ranging from France to Vietnam and from Belgium to Lithuania. In order to boost our international growth, we are looking for ambitious professionals in Lithuania who can help us to make the next step.