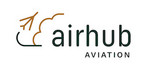 Theoretical knowledge Instructor (for ATP course)
Job description
Teaching one or more of the 14 EASA ATPL ground subjects to a class of trainees aspiring to become airline pilots;

Integrating, assessing and developing Non-Technical Skills during all training or checking events;

Prepare and motivate students so they can achieve personal high standards by setting and maintaining a high level of professionalism at all times;

Monitor and report on trainee progress;

Provide guidance and support to individual trainees;

Maintain accurate course records as applicable;

Assisting the CTKI in developing and monitoring student's personal qualities and discipline.
Requirements
Practical background in the areas relevant for the training provided;

Previous experience of instructional techniques;

Previous experience in giving theoretical knowledge instruction and an appropriate theoretical background in the subject on which they will provide theoretical knowledge;

Basic knowledge of Power Point;

Excellent knowledge of English language.
We offer
Competitive salary based on market value and previous experience;

Challenging tasks and a wide range of responsibilities;

Opportunity to grow professionally as well as personally in a fast-paced environment.
Salary
From 25 eur/hour gross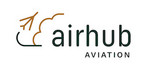 UAB "Airhub"
Airhub Aviation provides professional training for people willing to take their first steps into aviation, and advanced training solutions for licensed commercial pilots.