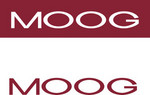 Validation & Verification Group Lead
Job description
As Verification & Validation Group Lead you will deal with the design verification and design validation of medical fluid delivery systems. This consist of Infusion pumps, Enteral feeding pumps and utility software packages. As V&V group lead you will manage a team of software and system verification engineers, develop detailed requirements V&V plans. You will help balance the conflicting nature of requirements and verification scope with cost, schedule resources and risk. Working with design engineers you will support team with testing approaches.
Your responsibilities would be:
Experience developing, writing (technical content) and updating detailed V&V test plans;

Moderate reviews of test plans, protocols and reports;

Estimate product verification and validation program schedule, resource, cost and risk;

Lead a team of 5-7 verification and validation engineers to assist with the development of the company's products;

Coach engineers to design tests, and carry them out, report deviations and report the test results; Support team with testing approaches;

Encouraging your team to take responsibility and create value in partnership with stakeholders;

Motivate and ensure continuous personal development of your team members;

Plan team workload and ensure adequate business performance;

Provide feedback, handle issues and remove obstacles when needed;
Requirements
Engineering degree or equivalent;

3 years' experience in hardware or software testing;

Experience in project management;

Good communication skills;

Experience with collaboration tools such as Confluence, JIRA, MS Project;

Agile mindset;

Good English speaking skills;
We offer
The innovative environment of international company;

Supportive, friendly working culture and possibility to have a real impact with your work;

22 Days Annual Leave;

Insurance against accidents;

At Moog we work in an environment where people trust, respect and encourage one another. We believe in our people, and it shows in everything we do. We invite you to become part of our continued success.
Salary
2800-3500 eur/mon. gross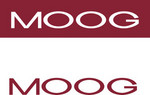 UAB "Viltechmeda"
Viltechmeda UAB is a designer, manufacturer and distributor of high precision medical equipment – infusion pumps – worldwide known under Aitecs brand. Established in 1993 we export our products to more than 80 countries worldwide. Since 2009, Viltechmeda is a member of Moog Inc.
Žiūrėti visus šios įmonės skelbimus (2)