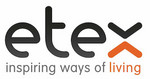 Vendor Master Data Analyst (Temporary)
Main functions
People working together in Etex are the essential driver of a sustainable future. We nurture teamwork, communities, partnerships and new ways of working. Even more, we provide people with all the tools and skills they need to collaborate effectively.
For 6 months period (with the possibility to extend the period) we are looking for a positive colleague whose main functions would be:
Perform activities related to master data management.

Process business requests related to the creation and mutation of vendor master data and troubleshoot issues related to data.

Adhere to processes related to the creation, maintenance, and quality of vendor master data to ensure consistency across multiple locations.

Improve the quality and accuracy of vendor master data by participating in routine audits and data cleansing activities.

Guide business users through procedures and documentation how to provide pertinent information for complete, accurate, and timely data.

Working closely with Vendor Master Data Specialists from other regions.
Requirements
Bachelor's degree in Accounting/Finance or equivalent, or at least 1 year adequate function experience

Written and verbal fluency in English

1-3 years of experience in Master Data Management in a multinational environment would be an advantage

Ability to select and consistently apply standard policies and procedures

Basic statistical and relational analysis skills including sound logical reasoning

Ability to analyze and resolve questions and problems independently

Very good oral and written communication skills with ability to furnish concise information

Professional style when dealing with business clients

Compliance & controllership mindset

Ability to handle multiple activities successfully

Numerate with a good eye for detail

Proficient IT skills including Excel and Outlook

Knowledge of SAP platform (an advantage)

Shared Services Center experience (an advantage)
We propose
Professional team to work with in an international environment and multi-cultural business, exploiting modern working methods and tools.

Clear and honest Performance evaluation.

As a member of our team you will be also involved in our global employee Talent management program and you will have the possibility to apply in international job positions.

Health insurance (including sports activities).

Ability to work flexible hours.

Parking/transportation compensation.

Anything needed for your fast development.

Many other motivating perks.

If you are interested in this proposal, please apply by filling out the online form or send your CV.
We will contact and inform about the results only these candidates who will pass the initial selection.
By clicking "Send your CV", you confirm that the personal data you have provided is correct and accurate. You also agree that UAB Eternit Baltic will process the personal data provided by you for the purposes of personnel selection and possible employment. The personal data provided by you will be stored in the database of UAB Eternit Baltic for 3 years. You have the right to withdraw your consent at any time, to process, change and request the deletion of your previously submitted data by writing to the company's e-mail posted in official company's website.
Salary
1180-1780 eur/mon. gross
The specific salary depends on the candidate's work experience, skills, competencies.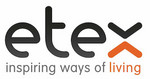 UAB "Eternit Baltic"
Etex company was founded in 1905 as a producer of building materials. For more than 100 years period we work as one, fostering a collaborative and caring culture, a pioneering spirit and a passion to always do better for our customers.

Our purpose is guiding our strategy – Inspiring ways of living. Our purpose originates from our Etex strengths, and how they meet the needs of the world. We want to lead the way as our stable industry needs to be disrupted. With sustainability as our compass and collaboration as our engine, we will move forward as one Etex team and serve our customers as an inspiring partner.

Newly created Etex Shared Service Center in Vilnius, under UAB "Eternit Baltic" umbrella, was built on strong Etex experience and global internal needs, to strive to unify shared financial services and to serve efficiently our customers and other stakeholders.
information about UAB "Eternit Baltic"
1717 €
Avg. salary gross
(13% higher than LT average)
30-50 mln. €
Revenue 2019 y.
Distribution of employees by salary (before taxes):
25% earn up to 1212 €
25% earn 1212-1476 €
25% earn 1476-1946 €
25% earn more than 1946 €