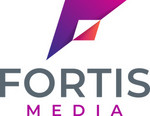 Daugiau apie įmonę »
Web Content Designer
1000-1500
eur/mon.
Net
Job description
Ideal candidate will have suitable experience working in the field of web design in a fast paced environment, having a creative, innovative and proven approach to multiple components of web design. The successful candidate will be required to design content for web (pages, images, tables, infographics) and prepare it for publishing. Web design and HTML/CSS skills are critical for this position.
Essential Functions
Ideation: Generate and implement and collaborate on ideas how content is presented on the web.

Web Design: Create pages, images, infographics, PDFs and other visual assets.

Preparation for Publishing: Collect content and build publishing ready pages.

Digital Asset Management: Collect, label, tag and organize; images, video, stories and documents.

Multi-media adjustments: Photo collection and adjustments for varying uses, embedding multi-media.

Upkeep of design best practices.
Requirements
Education and/or Experience:
Bachelor's Degree Preferred, 2 years higher education or work experience substitute.

Work experience in an online publishing environment would be an advantage.

Strong communication, written skills, and interpersonal skills.

Comfortable with fast paced work environment.

Strong organizational abilities and a good attention to detail.

Ability to work independently and make well thought out decisions.

Sports, Sports Betting, and Horse racing experience preferred.

Technical skills:
Adobe Creative Cloud, InVision

HTML/CSS, responsive layouts, basic jQuery

Manipulation of embeddable assets with JavaScript (e.g. maps, video players, social posts, timelines and other story telling tools)
We offer
Semi-flexible working hours

Work from anywhere for one day per week

Modern office in a great location

Work with international brands from US and Europe
Salary
1000-1500 eur/mon. net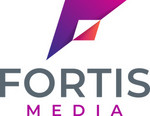 UAB "Fortis Media"
We are a customer focused and young company that is at the forefront of their industry. We work with international clients by helping them to be better at online marketing.