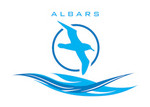 Responsibilities:
You will be responsible for technical design decisions, architecture and implementation of core engine for web applications development to achieve best usability, performance and extensibility. You will share and/or delegate development tasks to other team members as needed.
◦ Develop, optimize and maintain core web engine
◦ Work with UX team to implement Albars Sensum UX framework
◦ Develop custom web solutions
◦ Identify and troubleshoot problems
◦ Conduct adjustments based on user feedback
◦ Deliver work in the set time frame
◦ Work closely and constructively with other team members.
Requirements:
◦ Main: Good knowledge of .Net, HTML, CSS, Javascript, REST
◦ Main: Practical use of source code version control
◦ Main: Understanding and practice of security fundamentals (Web and Windows)
◦ Main: Understanding of client /server/ distributed application architecture
◦ Main: Opportunity to show the completed projects, explain their structure, dev process
◦ Ability to solve problems creatively and effectively, fast learning
◦ Good English language communication skills
◦ React, Vue programming, Blazor, Xamarin knowledge would be an advantage
◦ HTTP/2, gRPC, GraphQL knowledge would be an advantage
Company offers:
◦ Work in dynamic company, variety of challenging and interesting projects for local and international clients
◦ Salary according to qualifications and experience. Performance-based bonuses
◦ Opportunity to improve and apply knowledge of cloud technologies and industrial projects
◦ Rapid growth on a personal and professional level
◦ Supportive and ambitious team
Salary
From 1224 eur/mon. gross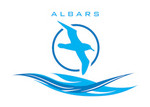 UAB "ALBARS"
­­ALBARS is international IT company with headquarter based in Lithuania (BalticHearts BC, Vilnius) and due to the expansion of the company is looking for Web Developer.

The company ALBARS is a Microsoft Gold Partner, professionally developing the most innovative IT solutions to ensure high productivity of companies. We offer expansion and improvements of IT infrastructure and its performance based on Microsoft products and cloud technologies. Our solutions result in a positive disruptive impact on core business processes.